If you have a problem with the Peachfolio app, you can check our list of troubleshooting solutions below. If you need help for something else, reach out to our social media team.
We also have a dedicated Telegram channel for app issues.
Can I install the Peachfolio app on an iPhone?
The Peachfolio app is available for iPhones now!
Download and install it now from the Apple App Store.
The Peachfolio app freezes when I open it
If the Peachfolio app freezes on the loading screen when you open it, the first thing to try is closing the app completely and reopening it.
If that doesn't work, you can try clearing the app's cache and data.
Android
Go to your device's settings.
Go to Apps & Notifications.
Tap See all apps.
Find "Peachfolio" and tap it.
Tap Storage & cache.
Tap Clear Cache.
Tap Clear Storage.
Try opening the Peachfolio app again.
If the Peachfolio app still doesn't open after you clear the cache and data, you can try uninstalling it and reinstalling it again.
iPhone
If you're having issues on iPhone, we recommend uninstalling and reinstalling the app.
The 1D tracking chart for a token isn't working
This sometimes happens if you were using the Peachfolio app, went to another app, and then went back to the Peachfolio app again. Try exiting the Peachfolio app completely and opening it again.
When will the Pro features be available?
Pro features are currently available for free in the Peachfolio app. From September, you'll need to hold the PCHF token to be able to access them. See below for our Pro tiers. The best place to get updates about new app updates is our telegram channel.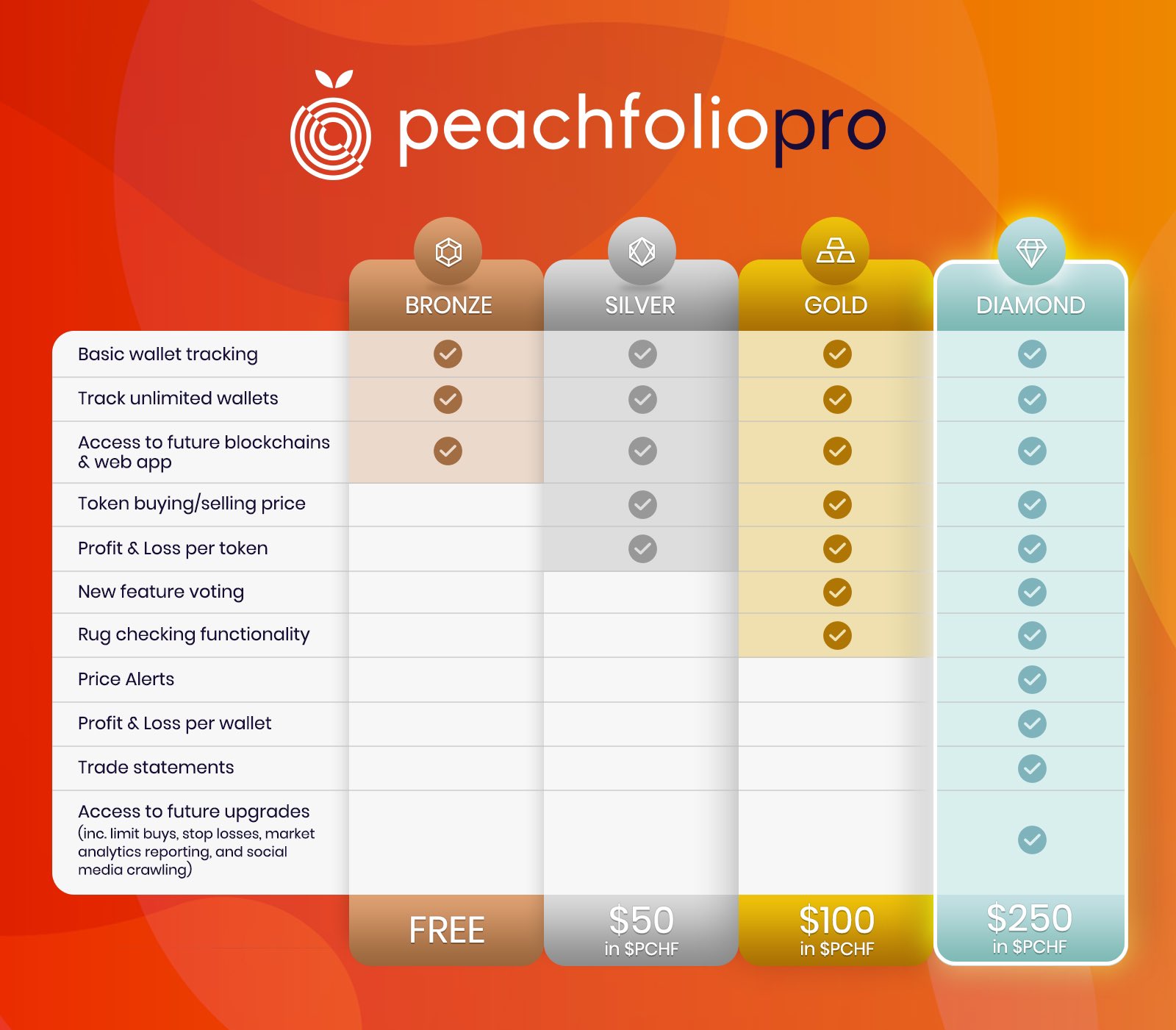 Need help or have feedback about the app?
Don't hesitate to get in touch with us on one of our social channels.